Molybdenum Foil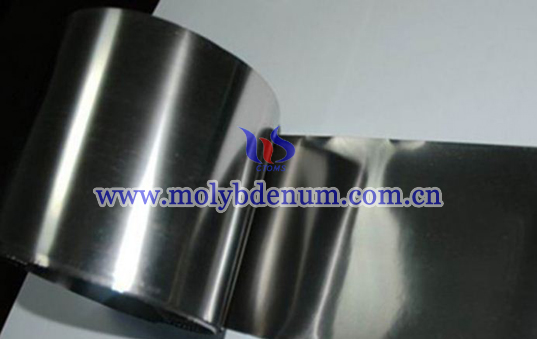 Molybdenum foil is specifically defined as the flat-rolled molybdenum of less than 0.2 mm thick. The molybdenum content of at least one sheet is 99.9%.
Molybdenum foil is made of powder metallurgy material first, followed by thermomechanical processing techniques, and rolled to thickness tolerances and a uniformly bright finish 12 "maximum width. Precision cutting equipment designed specifically for foil , product of the width specified by the customer with burr free edges and width tolerances tight.
Molybdenum foil is supplied either in random lengths or pieces of a specific length with its types either in rolls or flat.
Molybdenum foil is widely used in electrical and electronic components, products from the furnace insulation and engraved products. We can provide sheets according to what customer requirements.
The surface of the molybdenum foil can be supplied in a mirror finish or matte, depending on the thickness and width settings. Also, shiny, smooth surface without bubbles can be produced and used in our society.
The heat treatment of the molybdenum foil is treated as molybdenum foil, which means that the products are rolled and annealed to provide an excellent state of the desired final use.